Use Google Takeout
Go to https://takeout.google.com/ and choose which data you want to save from Google Takeout.  If you want to ONLY download Google Drive, you can click Deselect All at the top and then check the box beside Google Drive and scroll down and click Next. 
Make sure the Options are Selected to Send download link via email, and export once and then click Create Export.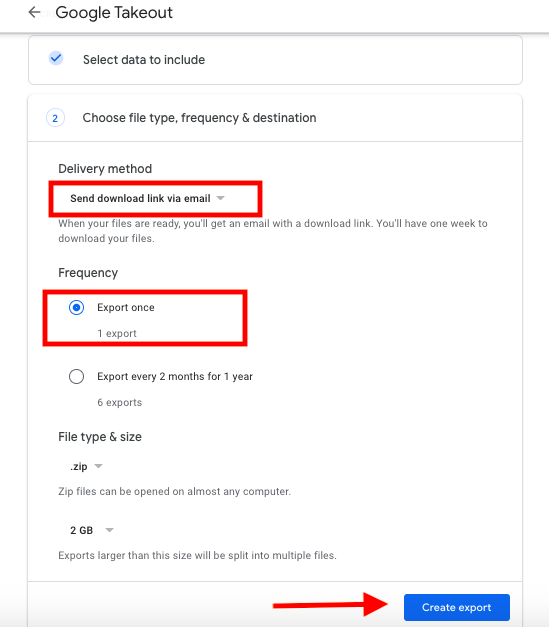 After you click create export, you will be emailed a link (sometimes this may take up to a few hours, if you have a lot of files in Google Drive) for you to download the files from your Google Drive.