How to Find the IP Address on a Toshiba Copier with Papercut
Step 1.  Hold the 1 key on the machine.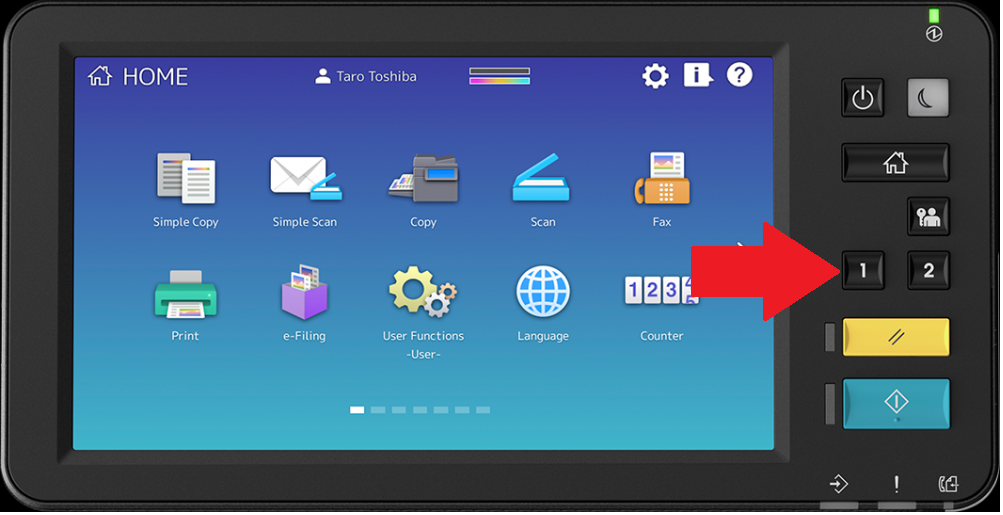 Step 2. Enter the copier administrator password.  If you do not know this information, please ask Ethan.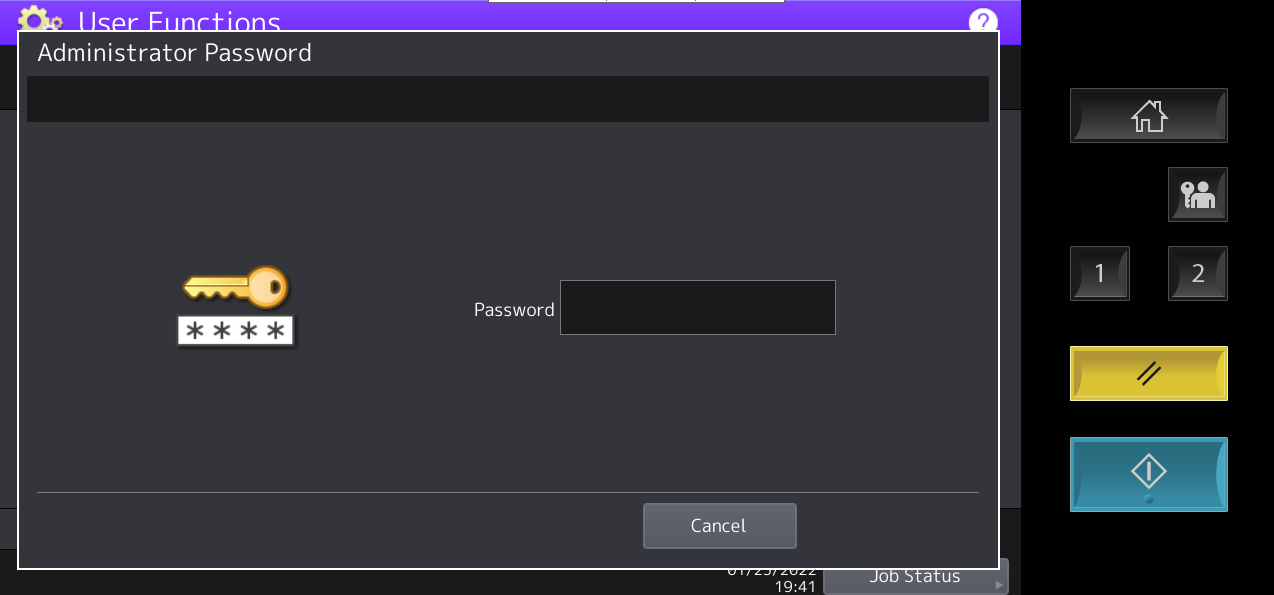 Step 3.  Click on Network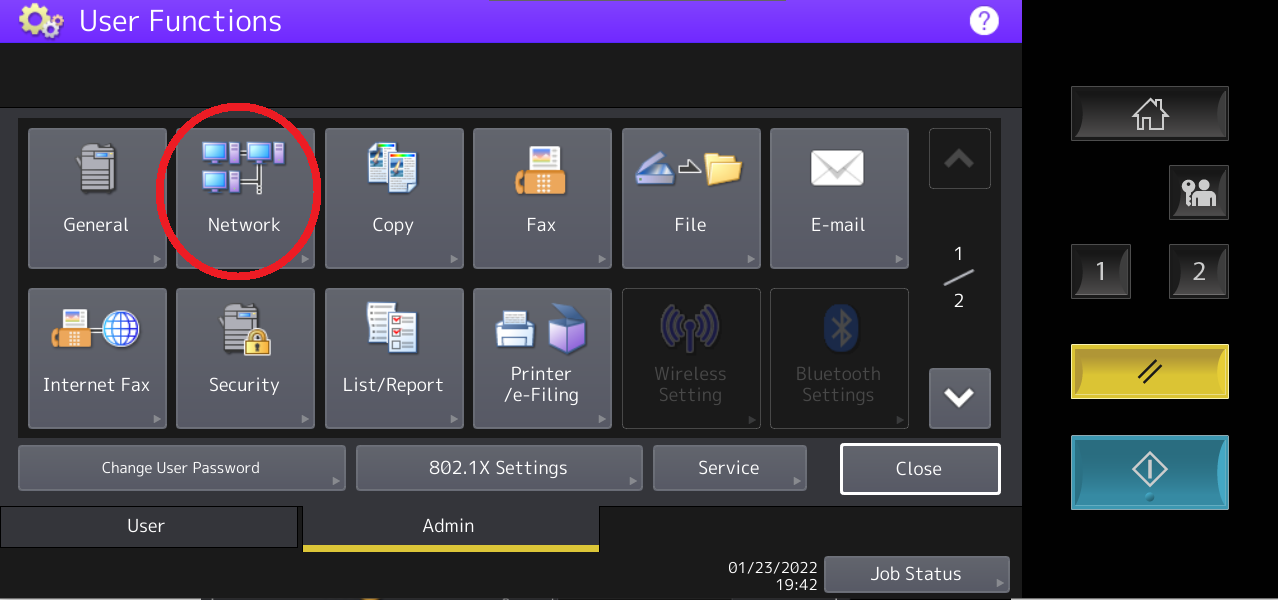 Step 4. Click IPV4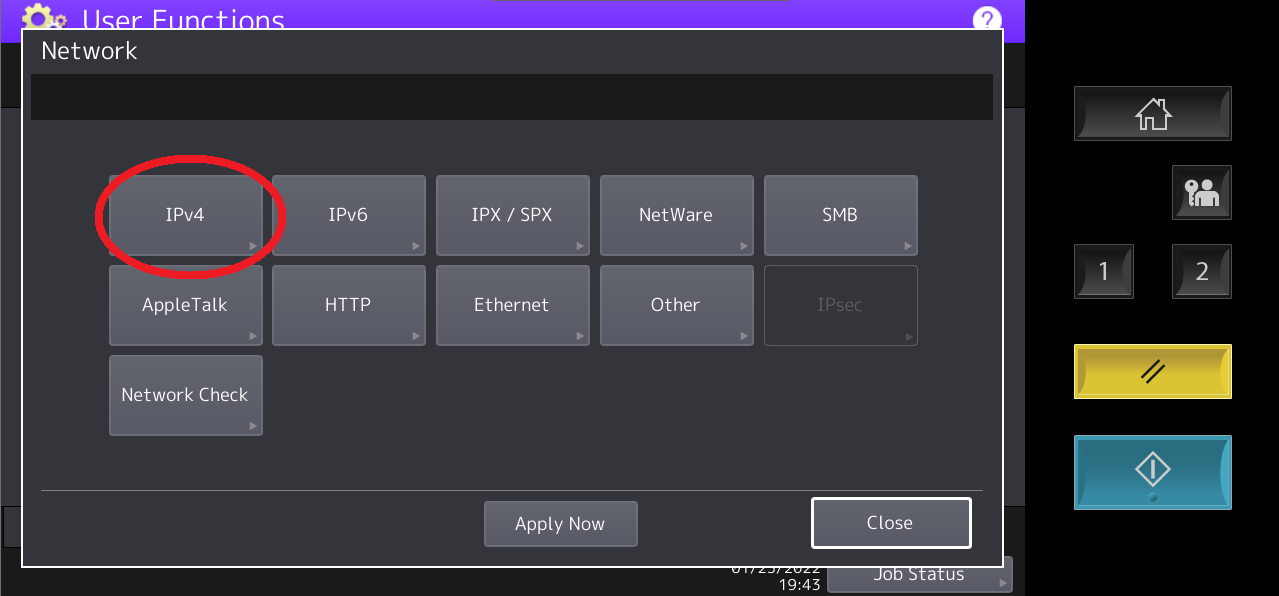 Step 5. Here is where you will find the IP address to give to the user.