How to Setup Staff Email
1. Go to gmail.com
2. Your email address should be firstname_lastname@iss.k12.nc.us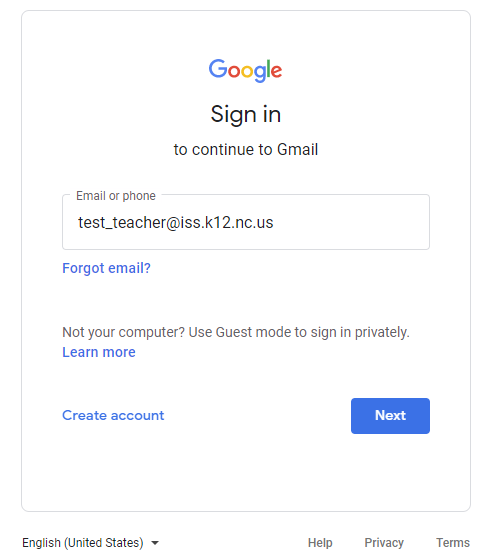 3. Click Next, and then enter the password provided to you.
4. You should then get the Acceptable Use Agreement that you agree to Google's Terms of Use. Please click I understand.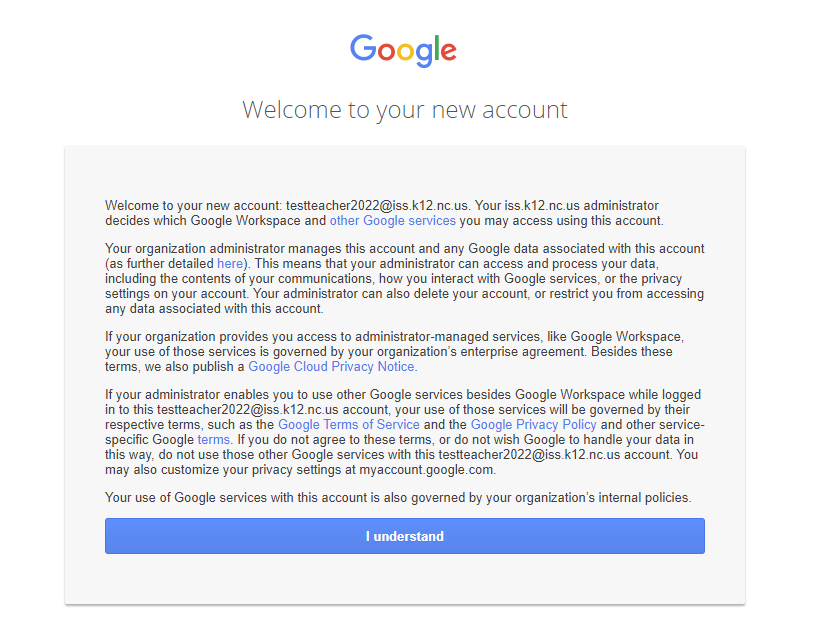 5. It will now ask you to set up a new password. This password has to be 10 characters, can't include your name, has to include a capital letter, and a number or a symbol.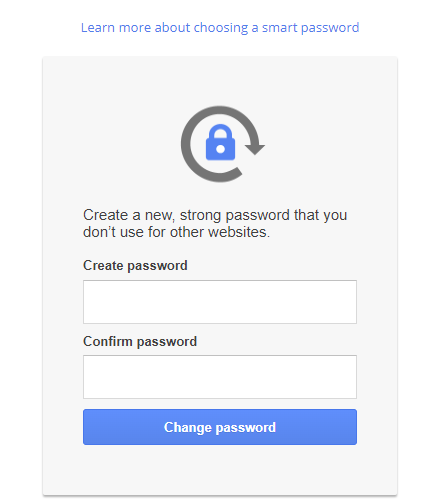 6. It will now ask you to enroll in 2-Step Verification.  This HAS to be done in order for us to main compliance with our cybersecurity insurance. Please click Enroll so that you can setup your 2-Step Verification.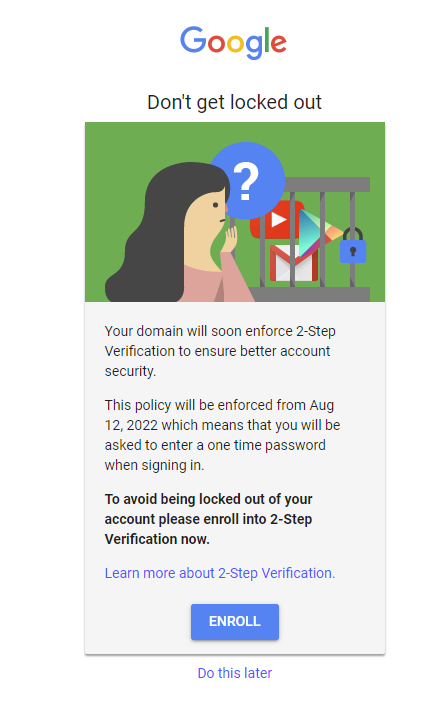 7.  It will now ask you to enter your telephone number to either receive a text or a phone call.  A text message is usually easier.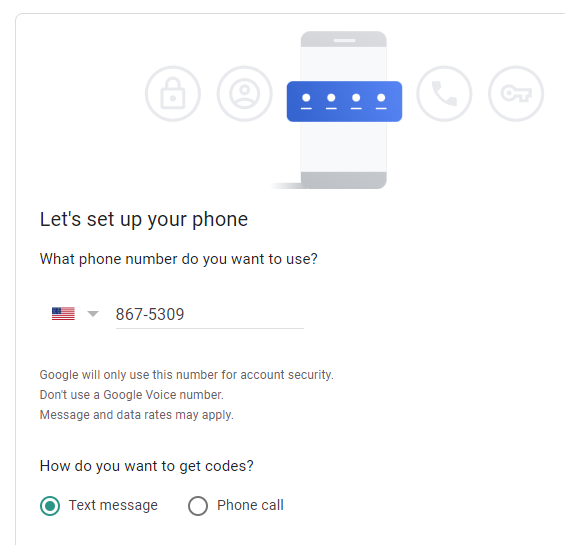 8. It will then send you a text with a code to enter on the computer.  You will not need to enter the G- into the computer, only the code provided. 
After this is complete you should be able to access your email at gmail.com with your full ISS email and your new password.