How to Access Safe Exam Browser
How to access Safe Exam Browser (NC Test)
Step: 1 Click on the Windows icon on your taskbar.

Step: 2 Click on all apps.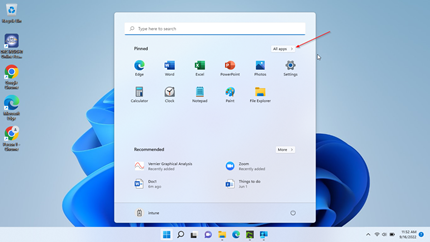 Step: 3 Click on Safe Exam Browser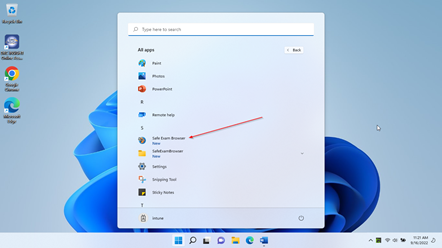 Safe Exam Browser may not have been installed on your Dell laptop, if that is the case it can be installed from your Company Portal.
This is what it will look like in the Company Portal.